Listen to and download tracks from the SHRIMPS, Johanna Went and others  at our Bandcamp site
The SHRIMPS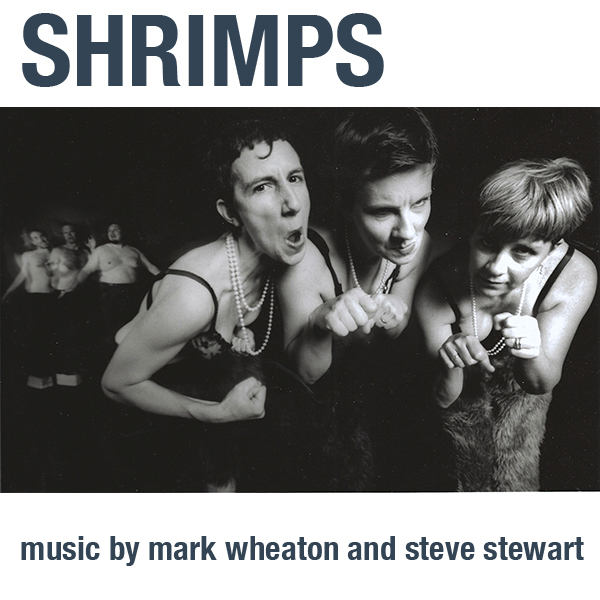 music from performances of The SHRIMPS from the late 80's and early 90's
STUN Video (from Catasonic YoutubeChannel)
LOOKS Video  (from Catasonic YoutubeChannel)
STUMP Video (from Catasonic YoutubeChannel)
SRL  and the Johanna Went Gang from LA
As part of the Johanna Went Band, we began to tour to the Bay Area. Johanna was already friends with the leader of Survival Research Labs, Mark Pauline. I was immediately caught up in their amazing world. Soon I was standing in for their regular sound mixer Monte Cazzaza and was lucky to do sound for several really amazing performances in San Francisco, LA and Seattle. I also developed a friendship with Matt Heckert and eventually was lucky to release a set of his Mechanical Sound Orchestra live recordings.
Found Objects
In the mid 1980's I had secured some time in some of the more interesting studios, including Mystic Studios ran by Doug Moody. I had working on the duBeat-e-o soundtrack at Mystic and I began helping Mystic Records do the production work on a wide variety of their Punk Rock releases. I worked in the production department at the LA Weekly and had access to pre-digital production tools such as Typesetting and Camera Room tools. Although I did not design such LPS as the "It Came from Simi Valley" and literally dozens of other LPs, I did do the layout and production on all of these LPs, and in exchange, Doug graciously traded studio time in his historic studio. This was the studio where Richie Valens, Bobby Fuller and even Led Zeppelin  recorded. And so I started work on a series of compilations that featured people I felt were underserved in the LA scene. The only LP that got released was Found Objects. But through this I developed life time relationships with BENT (also known as The Deadbeats), The Fibonaccis and many others.
by this time I was married to Weba Garretson. Weba was the performance co-ordinator at LACE Gallery and so I began to develop relationships with the underground Art world of LA ibn the 1980's. I also became very involved with Weba's own musical activities. You can find out more by going to her web site..
the beginnings of Catasonic Records…